Floor Safety and the Importance of Proper Floor Mats
Floor Mat Safety
Avoid Slips and Falls – Reduce Injuries and Fatigue
Slip-and-fall injuries are no joke. According to the OSHA, 15% of accidental deaths are caused by slip-and-fall accidents. In response to this, the OSHA is fighting to implement new guidelines which require businesses to take increased steps to ensure employees and customers walk on proper floor conditions.
Not having the correct floor mats may not only be dangerous for your customers and employees, but also dangerous for your business. Slip-and-fall-related injuries are one of the leading causes of lawsuits. The question is, what types of mats does your business need and where do you need to put them?
There are a multitude of different types of floor mats including logo mats, anti-fatigue mats, restroom mats, slip-resistant mats, scraper mats and many more. Each of these mats has a specific purpose and needs to be placed correctly at your place of business. Equally important, your floor mats need to be properly cleaned, maintained and discarded at the end of their life.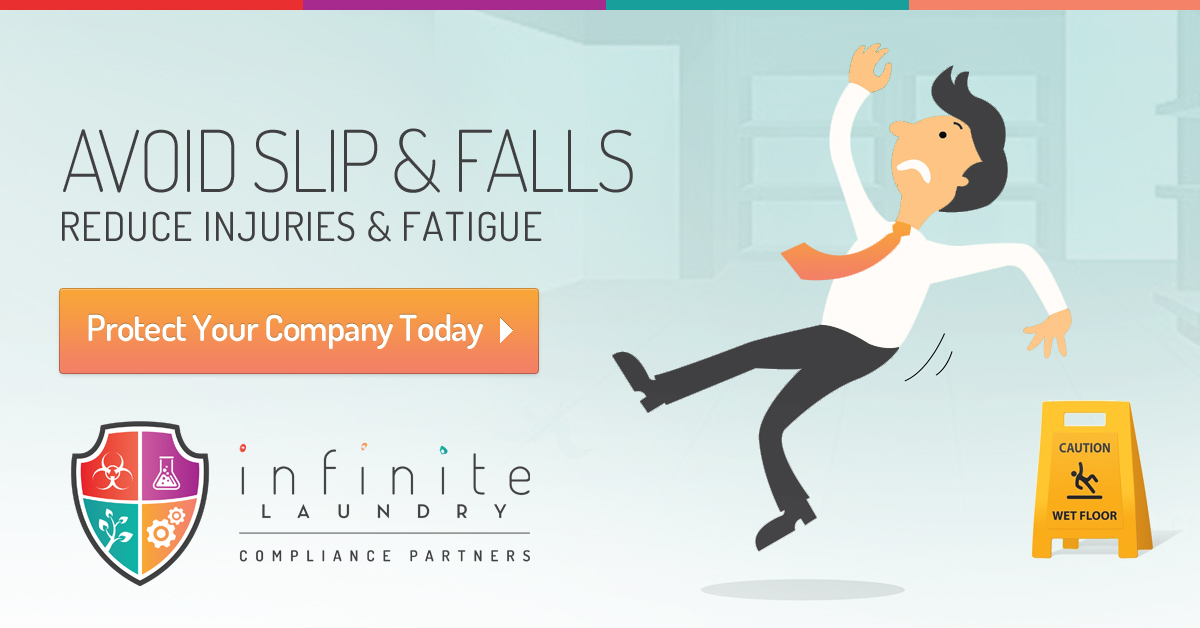 Protect your business with safer floors. Floor mats capture water and debris, preventing them from entering your facility. They also help reduce maintenance costs as the floors are protected by the mats. There are many flexible mat rentals programs available to meet your business's needs.  These rental programs are also designed to reduce employee fatigue.
Positions requiring employees to stand for long periods of time can cause back, leg, knee and foot pain. Business owners should provide a reasonably comfortable workplace for their employees and anti-fatigue mats help meet these needs. By strategically placing anti-fatigue mats, employees will experience additional support, improve energy and reduce the chance of injury. Customer service counters, delis, doctor's offices, salon and retail stores, mechanic shops and more can benefit from a custom mat rental program.
One way to ensure that your business is taking proper steps towards a safer work environment is to work with a certified mat rental company. The leader in floor mat safety is the National Floor Safety Institute. You can visit their website at www.nfsi.org.
By hiring a mat rental company, you will reduce your company's risk of a lawsuit due to negligence or poor working conditions. You will be shifting many of the responsibilities of your floor safety to your mat service provider, reducing your business' liability and giving you one less thing to worry about.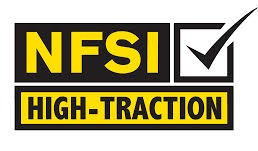 Find Floor Mat Service Companies
Find Local Mat Rental Service and Direct Wholesalers
All businesses need a variety of floor mats for their employees and customers. Visit our free online directory at uniformservices.com to find mat providers in your area. To use the site, simply enter your zip code or state. From there you can discover which companies meet your business, safety and branding needs. You can also read reviews before contacting the services directly.
Interested in Registering Your Company or Plant as an Infinite Laundry Compliance Partner?
Infinite Laundry partners with industry leading linen, uniform and mat service companies. Contact us at 888.557.0262 or [email protected]. You can also send us a message.